The Ulme35 is a meeting place. Newcomers and long-time residents, art and culture, Germany and the world meet here.
Today
No Events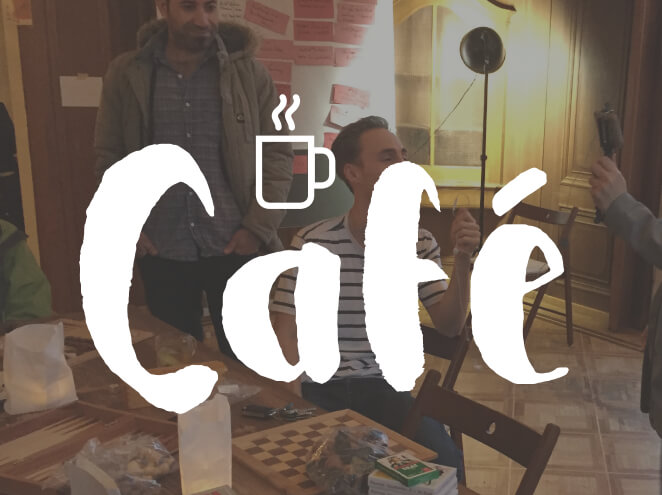 For body and soul
The café is our centerpiece. Whether with cappuccino or mint tea, with a book from our library or with friends - the living room and summer terrace are open from Wednesday to Saturday from 3 to 9 pm.
Participate!
in the Sprachcafé
Is lemonade a tongue twister? And how do you say so in Syria? Our café is the best place to get the taste of a new language. Meet and talk to each other!
in intercultural cooking ... open studio ... in the design of the park ... .care for newly arrived families
own ideas
You want to do something you teach others to do? Interesting new proposals? Talk to us!