Datum/Zeit
Datum - 22.02.2019
19:00 - 21:00 Uhr
You are invited again to a concert in the auditorium! As our friends Salam and Maher came to the Ulme one day, we were surprised to suddenly hear beautiful music coming from the auditorium. Maher spontaneously sat at the piano and  Salam enchanted us with her singing. Of course we quickly invited both to give a concert here. And that' s what they will do now! By all means, come by, lean back and enjoy!
Salam Alabbas comes from Alswaida, Syria. Her actual job is dental technician, but she already took singing classes in Syria and continues to do so here in Berlin. Salam already sung in two choirs and has held concerts.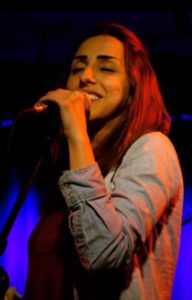 Maher Zaher Alddeen, like Salam Alabbas, comes from Alswaida, Syria. He studied geology and wishe to continue his studies in Berlin. He taught himself how to play the piano and aready gave two concerts.