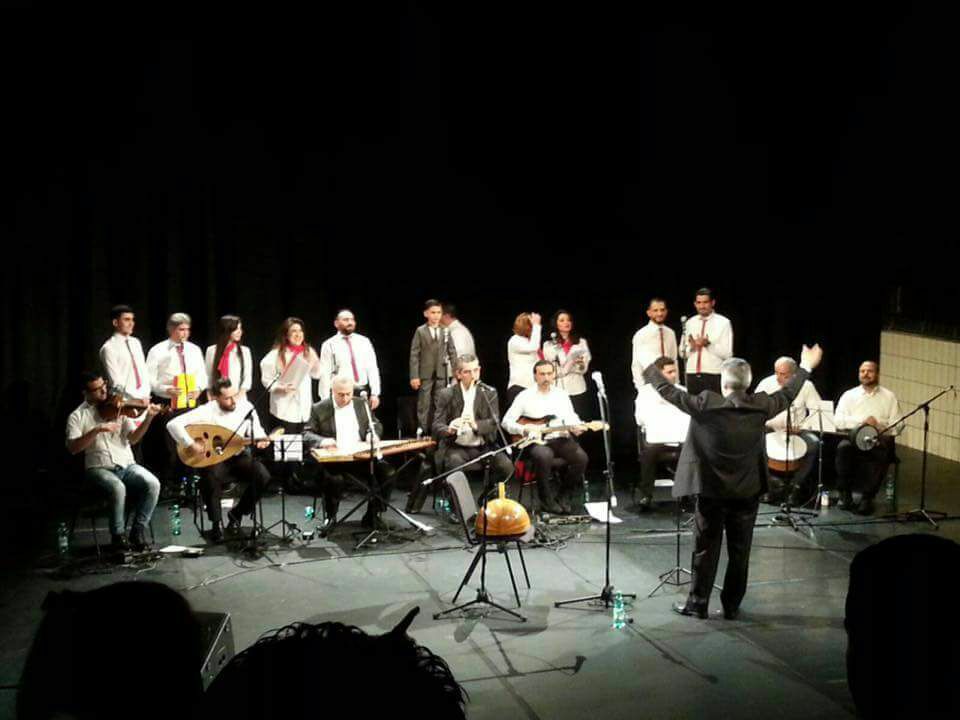 Datum/Zeit
Datum - 04.11.2017
19:00 Uhr
Mada organisation for cultural and intellectual development invites you to attend the musical evening of Aleppo.
by the Syrian artist Abdulkader Asli and his band:
Abdulkader Asli : Oud & singing.
Hamza Qabbani: rhythmist
Mohammed Asli: rhythmist
Abbas Qabbani: rhythmist
Date and time :
On Saturday 4th of November , 2017
7:00 pm
Address:
Ulmenallee 35 , 14050 Berlin.
Abdulkader Asli , is a Syrian artist who was born in the city of Aleppo & a member of the Syrian artists syndicate. He plays the oud and sings and has participated in several Arab and European festivals. In Berlin , he has many musical activities and concerts and he is the founder of the choral named : Al-nagham al-asli / the original melody. The choral aims to revive the Arab musical and singing heritage.