Datum/Zeit
Datum - 23.03.2018
19:00 - 20:30 Uhr
Friday 23rd March 2018 / 7 – 8.30 pm / Artist portfolio and podium
Saturday 24th March 2018 / 2 – 7 pm / Workshop and art practice
Ulme 35 – Raum für Kunst, Kultur & Begegnung (international culture centre)
Ulmenallee 35, 14050 Berlin-Westend
After a succesful and exciting beginning in January, the cycle ARTIST TALK – Artistic Positions in Dialogue continues on 23rd and 24th of March. On every 4th weekend of each month, artists or artist collectives from Germany will meet with fellow artists who recently arrived in Berlin, at the international cu ltural centre Ulme35 (Ulme 35 – Raum für Kunst, Kultur & Begegnung). During an informal talk in the salon of the Ulme35 on Friday evening, they will talk about their artistic work, their background and their work environment. In a workshop on Saturday afternoon the invited artists will meet the attendees in a new experimental dialogue field. Together they will develop an artistic format, a joint picture, a performance, a manifesto, a film… The formats will not be pre-defined; we want the artists to surprise us on each occasion.
At the third ARTIST TALK are the Berlin-based artist Sabine Linse and the young Iranian Artist Ramin Parvin invited. Both artists in the first line connects the specially designed, very personal interpretative and interdisciplinary approaches: Whether by means in photography, as well as in video works, series of images or performative actions, intentions experimentally explore the different channels, to generate a direct and emotional involvement with the observer.
Ramin Parvins interest is the intimacy and pain in ritual life and objects around.
Sabine Linse is concerned with the interplay of expectation, perception and imagination, her works are often permeated by an absurd, sometimes scaring, sometimes comical atmosphere.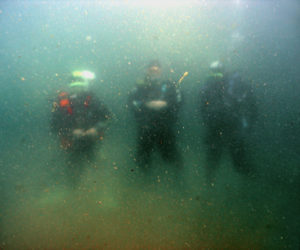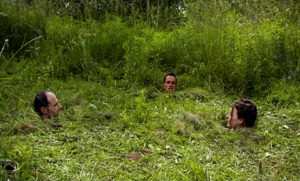 More information about the artists work:
http://www.sabinelinse.de/
https://vimeo.com/user8954598
https://www.instagram.com/raminparwin/
www.interkulturanstalten.de
FB: Ulme35
Participation is free of charge. The ARTIST TALK workshops target artists of all genres, art students and art lovers. Please sign up via Inbox on Facebook or email at atelier@interkulturanstalten.de.
This is a printversion of our invitation.