Friday 10.2 and Saturday 11.2. 2017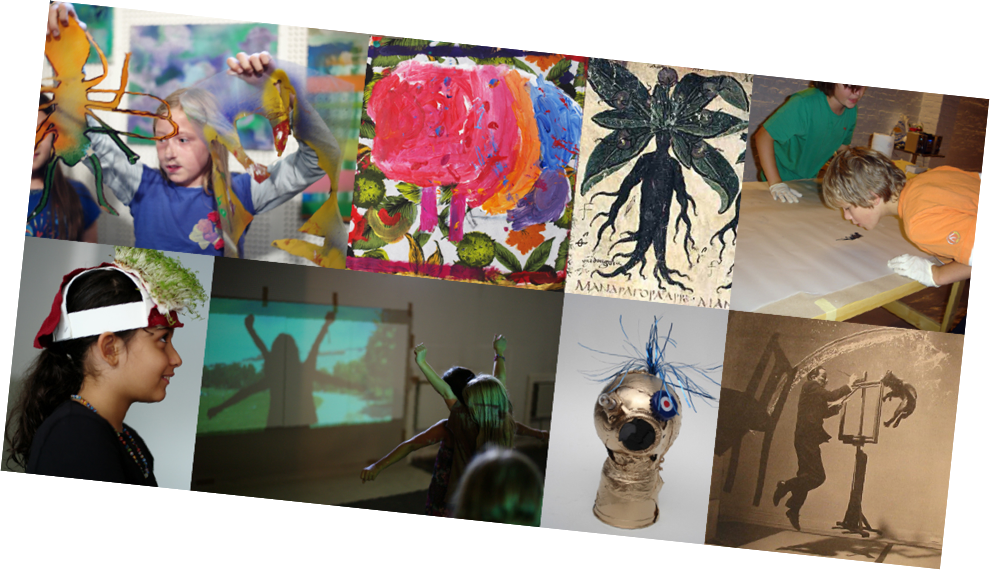 Artworkshops for adults and children
Wild things at the Ulme - the monsters are wakening from their winter sleep...
Do you know 'Where the wild things are'? No? No matter, we are starting off the day by reading this classic children's book in different rooms in different languages to you. Hoping that everyone is then in the right spooky and creative mood we will spend the afternoons building figures, templates, scenes and backdrops using card board. Adults and children are welcome to collaborate.
We will use all our props for a performance at the auditorium (perhaps at the end of the second weekend). Obviously there should also be music accompanying us.
Both days, from 16.30 onwards we'll open our improvised Café.
Friday, 10.2.
19.00 – 22.00 Movieclub "Good Bye Lenin", German with Arabic subtitles
The first film in a series of Berlin classics will be the wall themed movie "Good Bye, Lenin!" by Wolfgang Becker, with Arabic subtitles. An introduction for new Berliners will be provided by Reinhard Fischer from the Center for Political Education, translated into Arabic by Jihad Tello. Afterwards there'll be a question and discussion session.
Please register here for free.
Saturday, 11.2.
19.00 -  21.00 Oriental Evening with Music
Arabic and Kurdish music with
Karim Mansour - flute, Bilal Ibrahim - Vocals, Ali Baba - Quanon, Mahmoud Faiumi, Hatem Albatta - Darbuka, Khaled Abo Raiya - Oud, Ajo Amin - Saz, Jamil Amin - Tambur
Please register here for free.
And thanks to Salam - Kultur- und Sportclub eV. for their support in organizing the evening events.
Preview:
on Friday/Saturday 24th and 25th of February the workshops will continue, the movie club will show an Arabic movie with German subtitles, there will be music... Please register for our newsletter to get an invitation...